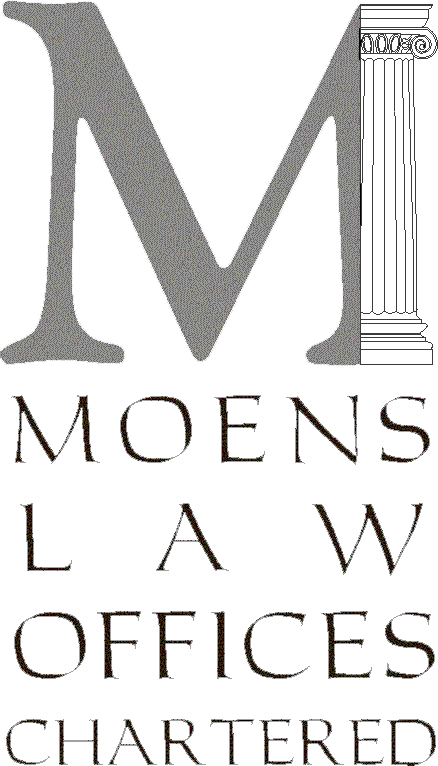 Mediation Services
Moens Law Offices, Chartered provides mediation services throughout Illinois, Iowa, Wisconsin, Missouri, and Minnesota. Our offices, located in the Illinois Quad City area, are designed for comfortable and efficient mediations. Thomas O. Moens is a Court Approved Mediator for the Fourteenth Judicial Circuit and a mediator for the Seventh Judicial District in Scott County and Iowa Civil Rights Commission.
Our rates are $160 per hour for mediation, $130 per hour for preparation (which includes research and reading submissions from the parties or their counsel and is not required in every case), $110 per hour travel time for mediations located more than twenty-five miles from our location, and actual expenses incurred. Fees are usually divided between the parties. We charge no administrative fees, though we do require a two hour minimum payment in advance. We accept all major credit cards. Lunch will be provided for mediations at our office and lasting more than five hours.
The basic process of mediation is a discussion with an impartial third party, called the mediator. The mediator will work with all parties in a dispute to allow them to work toward a result that is satisfactory to all. Litigation does not allow for creative solutions--it picks a winner and a loser, or sometimes two losers. And often, even the winner loses, by spending thousands of dollars, investing hundreds of hours of time, and severing relationships.
Mediation allows the parties to a dispute to be a part of the decision-making process. Litigation requires that you give up control to a judge or a jury, spend thousands of dollars in discovery and endless motions and hearings in and out of court, and you may not even have a final result for years. Mediation is extremely effective, but even in those few cases where mediation does not work, you have not given up your opportunity to litigate your dispute. Another important benefit is that mediation is private, and litigation is very public.
To start the mediation process, one or both parties can contact us. We can contact the other party to begin the process, if that is more appropriate in your circumstance.